Being enveloped in a nostalgic scent, the smell of a past lover's perfume, the aroma of grandma's house…
You too have surely been moved by a sudden whiff of a particular smell or fragrance.
In recent years, technological innovations have made it easy to experience visual and auditory stimulation through platforms like YouTube and TikTok using PCs and smartphones.
However, the field of olfaction has not yet been fully developed. Olfaction plays an extremely important role among our five senses.
For example, imagine that while taking a walk, you suddenly catch the scent of homemade cookies your grandma used to make, which you loved as a child.
In that moment, your childhood memories come flooding back, as if you had time-traveled, and you remember the warm days spent with your grandma.
In this way, scents have the power to directly influence our memories and emotions.
Olfaction also plays a significant role in our daily lives: waking up to the fresh aroma of coffee in the morning, being healed by the fragrance of flowers at dusk during a stroll, and being enveloped in the warm embrace of a beloved partner's scent.
These moments allow us to experience the sense of presence and deep emotions that our sense of smell can bring.
Horizon Ltd. has decided to digitize these infinitely possible scents and aromas and sell them as NFTs!
Furthermore, the company, which is involved in the creation of "Smell NFTs," is expected to make a leap in the Web3.0 industry, forming business partnerships with the NFT Naruto art Museum, which has been featured in our media as well.
In this article, we will delve deeper into "Smell NFTs" and provide a detailed introduction on how to purchase them!
Article Highlights
"Smell NFTs" are a new type of NFT that digitizes scents, allowing you to download and enjoy your favorite fragrances.

The world's first "Smell NFT" is an image fragrance of Asuka Kirara, with pre-orders now being accepted.

To purchase "Smell NFTs," registration on the dedicated NFT platform "atodashi" is required.

"Atodashi" is an unbeatable NFT platform with a 100% success rate.

Register for "atodashi" by the end of March to receive up to 60,000 yen(about 460 dollars) in cashback.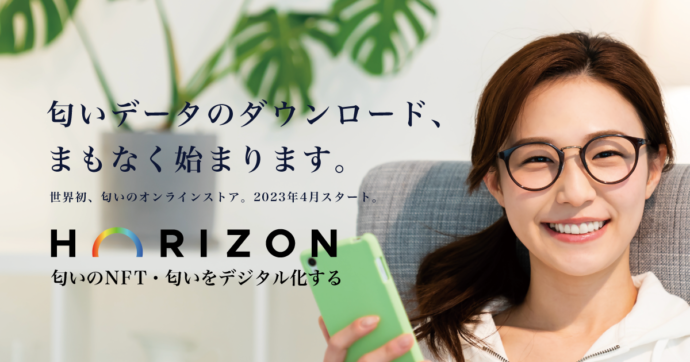 Image sourced from Horizon Ltd.'s official website.
When you think of NFTs, art probably comes to mind first. Our media has introduced many NFT art pieces as well.
However, now there's a new twist: introducing "Smell NFTs," which digitize scents and fragrances!
You can now download and enjoy your favorite scents!
Just like how you download and enjoy music on Apple Music, "Smell NFTs" make it possible to download and experience your favorite scents and fragrances.
The smell of the ocean, the mountains, the countryside… now you can enjoy your favorite scents anytime, anywhere. This is truly a small revolution!
How Smell NFTs work
Since NFTs are digital data, you might wonder, "How can I smell them?"
To actually smell the scents in "Smell NFTs," you'll need a dedicated app called "Smell Mafia" and a special diffuser.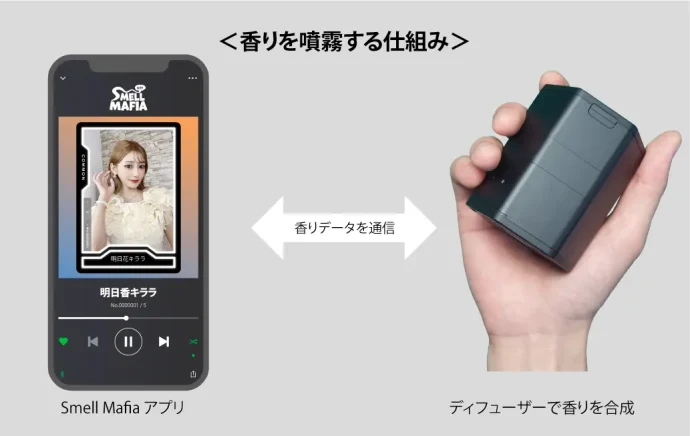 The "Smell Mafia" app communicates scent data with the dedicated diffuser, which then synthesizes the fragrance.
It's a groundbreaking technology that might be hard to imagine, but the combination of cutting-edge technologies in these "Smell NFTs" is truly exciting.
Practical Applications of Smell NFTs
What practical uses can "Smell NFTs" have?
Just imagine: while driving a car in a racing game, you could experience the scents of the forest, the sea breeze, or even the smell of burning tires during a drift. This would greatly enhance the sense of immersion and make the experience much more enjoyable!
However, the applications of "Smell NFTs" are not limited to just gaming. They might also be utilized in the following fields:
Metaverse
Entertainment
Advertising
In these areas, "Smell NFTs" could potentially play a significant role.
Metaverse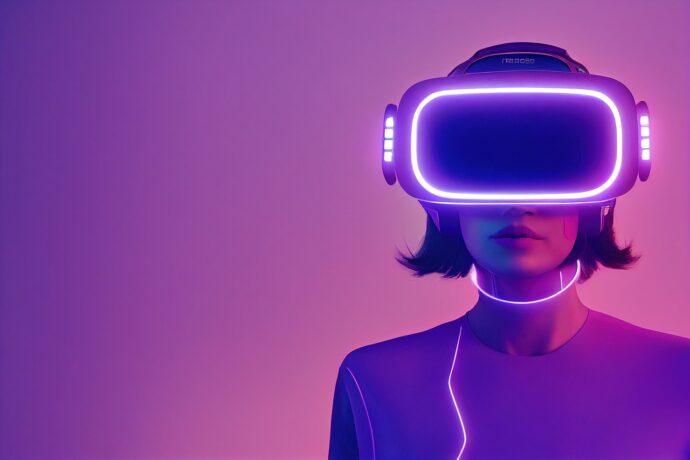 You might have experienced a metaverse at least once in your life. There are various types of metaverses, from large-scale ones to newer ones that have recently emerged.
However, none of these metaverses have incorporated "smells" or "scents." It may seem obvious, but what if scents were implemented in the metaverse?
If you could feel the scent of the sea or the warmth of the trees in the metaverse, it might allow for even greater immersion into a more realistic world!
Entertainment
Celebrities, notable figures, and even popular characters can now offer their "signature fragrances" as scent-related content.
For example, it would be exciting if you could enjoy the character's signature fragrance or the scent of your favorite celebrity. Imagine if Mario smelled like an older gentleman (laughs).
And, for the world's first "Smell NFT," popular sexy actress Kirara Asuka from Japan is making her debut!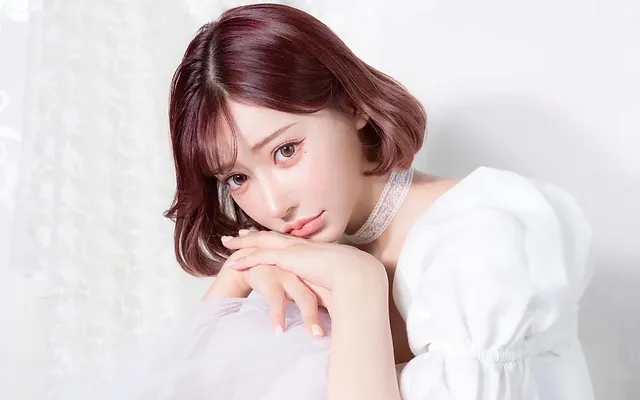 She is Kirara Asuka from Japan
Image sourced from Horizon Ltd.'s official website.
While we'll go into more detail later, her signature fragrance is now available for pre-order, limited to 10,000 copies!
Advertising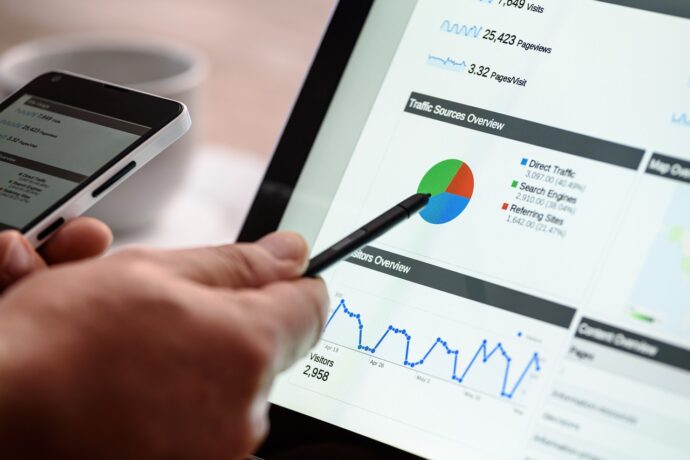 When browsing the internet, watching YouTube, or scrolling through Instagram, we are constantly surrounded by advertisements in today's world.
So, what would happen if these ads had scents and fragrances?
Imagine if a mouthwatering Kentucky Fried Chicken commercial came on, and you could actually smell the delicious aroma?
I know I wouldn't be able to resist and would head straight to the nearest store.lol
This is why "Smell NFTs" are garnering attention, as they have the potential to be effectively utilized in various fields.
World's first Smell NFT is Kirara Asuka from Japan
Asuka Kirara is a popular actress with over 4 million total followers on social media.
It has been decided that her signature fragrance will be the world's first "Smell NFT" to be sold!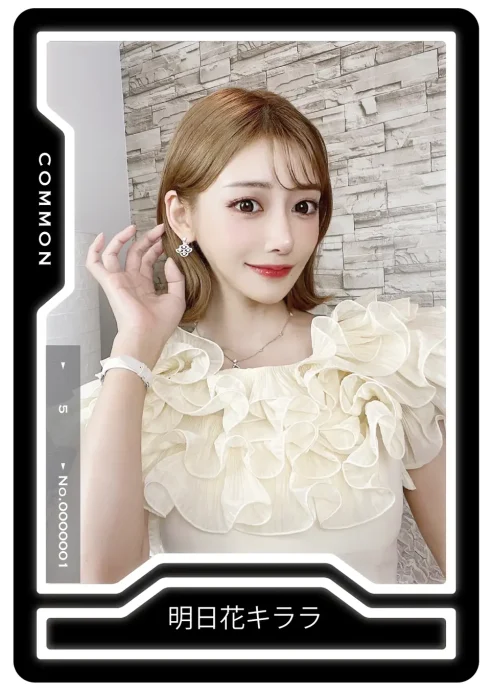 This image represents Asuka Kirara's Smell NFT.
Image sourced from Horizon Ltd.'s official website.
With each of Asuka Kirara's Smell NFTs, you can enjoy the fragrance up to 5 times.
These NFTs are limited edition, with only 10,000 being sold.
This means that the fragrance can only be enjoyed up to 50,000 times worldwide, making it a highly valuable and rare NFT.
As of March 2023, pre-orders are currently being accepted.
To purchase one of the 10,000 limited edition Asuka Kirara's image fragrance Smell NFTs, visit the following link: https://www.avalanchtechitsolutions.com/asukakirara
Smell NFTs can be purchased on the dedicated NFT platform "atodashi."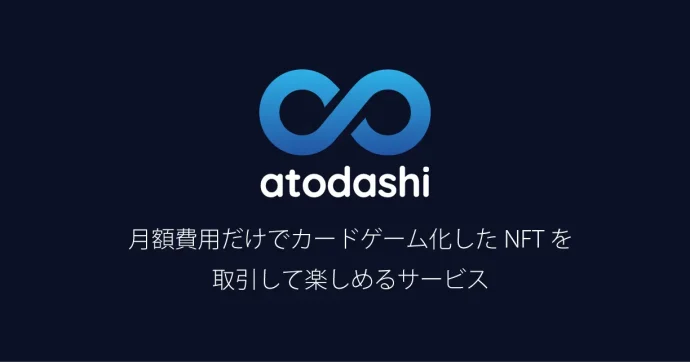 Image sourced from PR TIMES.
To purchase "Smell NFTs," you need to register on the NFT platform "
atodashi
".
This platform is exclusively dedicated to "Smell NFTs."
The features of "atodashi" are as follows:
An unbeatable NFT platform
Enjoy NFT trading with just a monthly fee
Full cashback on usage fees available! (Limited time offer)
Let's take a closer look!
The biggest feature of "atodashi" is that you can trade NFTs without losing.
Usually, when you buy an NFT on major platforms like OpenSea, the value can either increase or decrease.
Naturally, if the value decreases, you will lose the amount of the decrease.
However, with "atodashi," you can perform a "hindsight" trade.
The name "atodashi" is derived from the Japanese idea of playing a game of rock-paper-scissors where you can change your move after seeing your opponent's choice.
I mean within the "atodashi" platform, you can HOLD an NFT and, if the value decreases afterward, you can cancel the trade altogether!
This means you can essentially say, "The value of the NFT I held yesterday plummeted…! Let's cancel it!"
Of course, if the value increases, you can proudly cash in on your profits.
This is the NFT platform where you can indulge in hindsight trading!
Enjoy NFT transactions with just a monthly fee
Typically, purchasing NFTs for investment purposes can be expensive.
However, with "atodashi," you can hold any expensive NFTs for just a monthly fee(about 38 dollar).
Even if you hold NFTs worth 100 dollars or 10,000 dollars, there are no additional costs.
All you need is the monthly fee, and if you register with "atodashi" by the end of March, you can receive a full cashback after one year, making it virtually risk-free!
Full cashback available for the usage fee! (Limited time offer)
I understand that the monthly fee of 5,000 yen(about 38 dollars) can be a bit of a drawback,
but as mentioned above, if you register by the end of March, you can receive a full cashback after one year, so you can use it for free in practice!
Since there is also a cashback option, there is no harm in registering and giving it a try.
Register for the NFT platform "atodashi" here:
https://atodashi.cards/lp/?MhzkjCZt
You can pay those monthly fees with a credit card.
Websites related to "Smell NFTs":